What is High Pressure Water Jetting?
---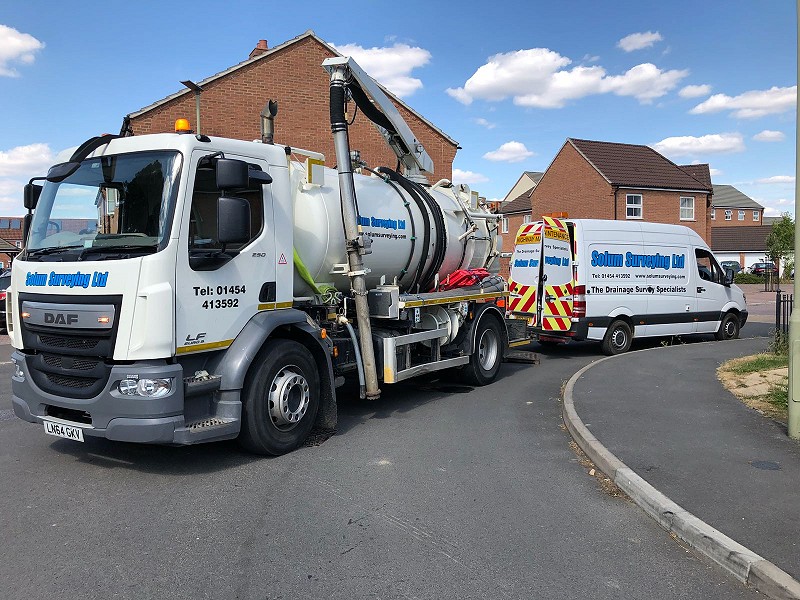 When people think about unblocking or cleaning a drain it often conjures up the image of a gentleman in a boiler suit with a plunger in one hand and some drain rods in the other. Whilst this technique can still be used, the industry and the technology available has moved on considerably from this form of cleaning.
Modern jetting units are significantly more efficient at cleaning drains and removing blockages than simply rodding the drain in question. In its simplest form, water is forced down a hose to a nozzle where it exits in a tight stream that will clean the drain. The majority of the water is fired backward behind the nozzle. This will not only propel the nozzle down the line enabling up to 100m of drain to be cleaned in one pass, but will also clean as it goes. As you can imagine, there are a wide variety of nozzles available, all design to perform a specific function. From drain clearance nozzles that just have rear firing jets through to directional cutting nozzles that can cut roots / encrusted debris from pipes, there is a solution that can help you.
---
When to use High Pressure Water Jetting?
---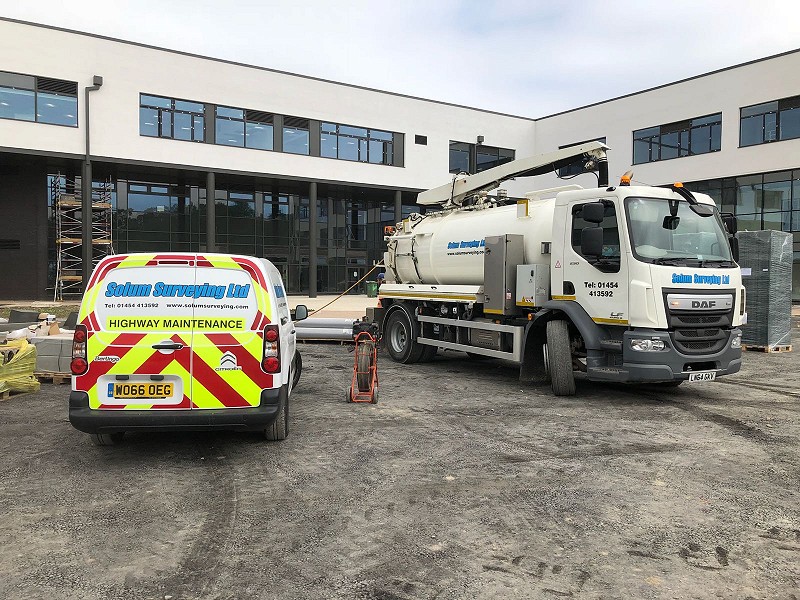 This is often used in partnership with our other functions. For example, if you are looking to have a CCTV survey of your drainage, then some defects (cracks etc) could be hidden under encrustation built up on the inside of the pipe due to years of usage. We strongly recommend that the lines are cleaned with a high pressure jetter ahead of any survey work being undertaken as this will give you an optimum report with all defects clearly shown on the video and hence reported on. Some typical examples of where we undertake jetting:- • To remove blockages • Pre-Survey cleaning • To remove debris from a system:- o Gullies o Grease Traps o Root Infestation o Concrete / Attached Deposit • Cleaning of chambers (wet wells, pump chambers, manholes, tanks) • Cable Ducts o Cleaning the ducts out o Used for pulling draw chord through when required • Final cleaning of a new site before handover
---
Qualified Operators
---
All of our operators hold a City and Guilds accredited certificate in high pressure water jetting so you can rest assured that any works we undertake for you will be done in a controlled and safe manner at all times. Of course all of our works will be covered by our own Risk Assessments and Method Statements.
---
Tanker Services
---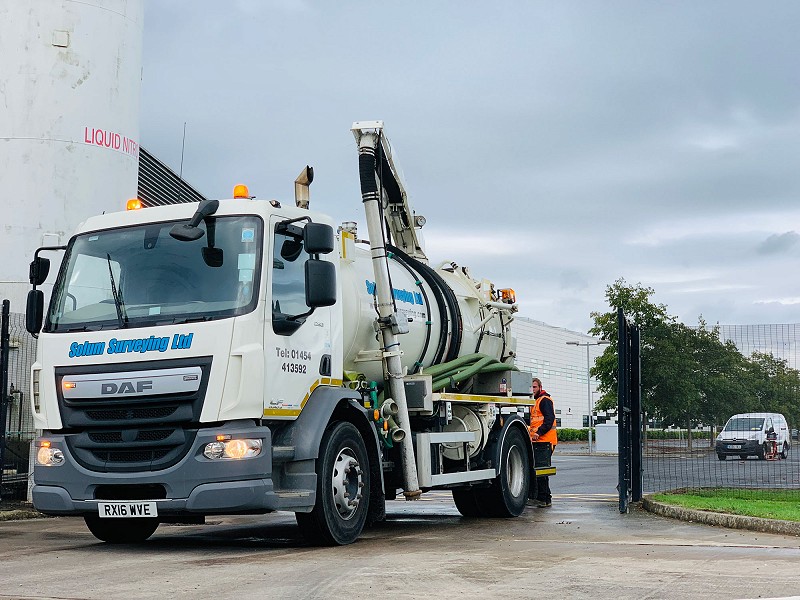 As part of our function we can also offer tanker services where required. This can allow us to remove of and dispose of drainage arisings away from the work site. We are a fully approved waste carrier (waste carriers license CBDU239180) and have disposal permits in place to allow us to legally discharge throughout the UK. This can be domestic sewerage (septic tank emptying) through to oil/petrol interceptors. We can also get involved in specialist disposal providing chemical sample and analysis is available for the loads that we are being asked to transport.
We also use the tankers to assist with percolation testing on potential construction sites. The tankers are used to fill the trial holes numerous times during the day allowing the engineers to time the water takes to drain from the hole.
---
Vacuum-Excavation
---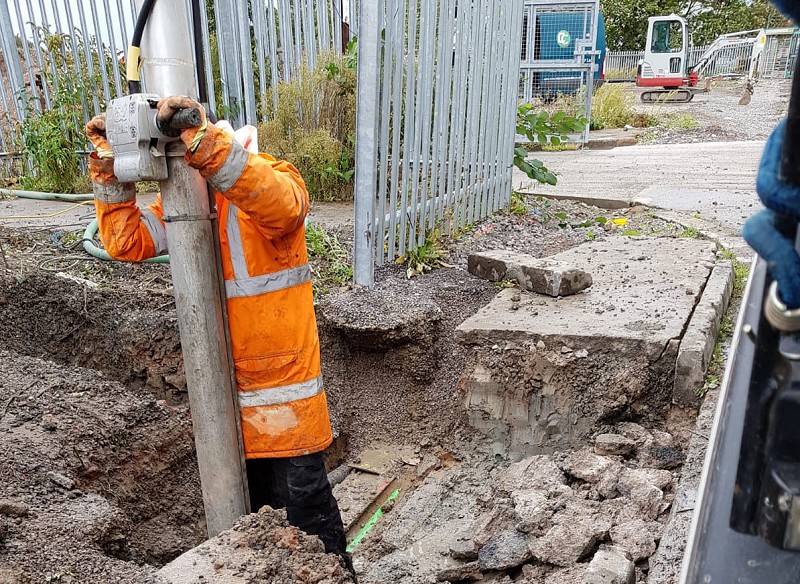 Where excavation is required in an area where there is a high density of utility services you can now call upon us to deploy one of combinational vehicles to assist. High pressure water jets are used to break up the ground around the services and the resultant slurry is then sucked back on to the unit. This means that areas that would normally have to be hand dug can be excavated quickly and safely without a blade coming anywhere near the services. Solum offer this service for small trenches. If you need this service over a larger area then we have the option to sub-contract if required. The arisings can then be disposed of off site or if you have a suitable spoil area on site we can remove that cost by leaving the waste on site.
---